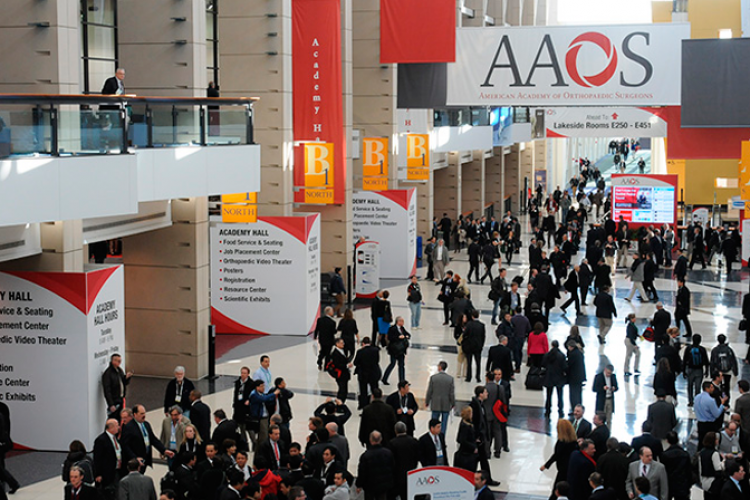 Marzo de 2018 – Unfortunately, universal guidelines for optimizing vitamin D levels have not been adopted by orthopaedists and despite significant effort, this topic is not an integral part of the majority of residency training programs. Although this can be partially blamed on attitudes among orthopaedists, the multitude of recommendations given in the literature by endocrinologists can be confusing and require significant effort to synthesize into a viable approach to a given patient.
Bone health throughout life is thought to be largely determined by peak bone mass which is a reflection of bone acquisition during childhood and adolescence. Eighty to ninety percent of Peak Bone Mass (PBM) is attained by age 25. It is considered a major determinant of the subsequent development of osteoporosis.1
A 10% increase in PBM is estimated to decrease the subsequent risk of osteoporosis by 50%.2,3 Efforts to enhance bone acquisition and optimize PBM are thought to provide benefit in two ways:
Improve bone health and minimize risk of fractures in childhood.
Decrease the risk of osteoporosis and fragility fractures in adulthood.
Bone development and maintenance is a complex and dynamic process which involves formation and resorption. During development, the period when formation exceeds resorption, there are numerous changes in length, volume, and microarchitecture occurring in the skeleton which contribute to increased size and strength. In addition to growth in length the long bones undergo an increase in cortical thickness and expansion of the medullary cavities. In vertebral bodies growth includes an increase in trabecular size, orientation and thickness 4,5.
 The Endocrine Society (ENDO) suggests a more individualized approach to vitamin D intake with a sliding range from 800- 4000 IU/d depending on 25OH vitamin D serum levels.6,7
 Physical activity, an important influence on bone acquisition, is generally modifiable and amenable to intervention. According to Wolff's Law bone will adapt to the loads under which it is placed so appropriate exercise can be an effective means of optimizing bone acquisition and maintenance. Several studies have described an association between physical activity and bone accrual in children, with increased results seen when combining calcium supplementation and exercise.8,9 Adults also benefit from exercise as walking briskly, running and strength training have been shown to attenuate bone loss and decrease fracture risk and fall risk.10
There are numerous risk factors that can affect bone fragility. An excellent review of secondary osteoporosis was published by Templeton K, et al. in 2005 in JAAOS.11
Resource: Bone Health and Work Up . Aenor J. Sawyer, MD. Director, Skeletal Health Service  University of California, San Francisco
References
Bonjour JP, Theintz G, Buchs B et al. Critical years and stages of puberty for spine and femoral bone mass accumulation during adolescence. J Clin Endocrinol Metabol 1991;73:555-563.
Rizzoli R, Bianchi ML, Garabedian M et al. Maximizing bone mineral mass gain during growth for the prevention of fractures in adolescents and the elderly. Bone 2010;46:294-305.
Bonjour JP, Chevalley T, Rizzoli R, Ferrari S. Gene-environment interactions in the skeletal response to nutrition and exercise during growth. Med Sport Sci 2007;51:64-80.
Seeman E. Pathogenesis of bone fragility in women and men. Lancet 2002;359(9320):1841-50.
Seeman E. Periosteal Bone Formation — A Neglected Determinant of Bone Strength. N Engl J Med 2003; 349:320-323.
Holick MF, Binkley NC, Bischoff-Ferrari HA, et al. Evaluation, treatment, and prevention of vitamin D deficiency: an Endocrine Society clinical practice guideline. J Clin Endocrinol Metab. 2011;96(7):1911-1930.
Ross AC. The 2011 report on dietary reference intakes for calcium and vitamin D. Public Health Nutr. 2011;14(5):938-939.
Specker B, Binkley T. Randomized trial of physical activity and calcium supplementation on bone mineral content in 3- to 5-year-old children. J Bone Miner Res. 2003;18(5):885-892.
McKay HA, MacLean L, Petit M, et al. "Bounce at the Bell": a novel program of short bouts of exercise improves proximal femur bone mass in early pubertal children. Br J Sports Med. 2005;39(8):521-526.
Gomez-Cabello A, Ara I, Gonzalez-Aguero A, Casajus JA, Vicente-Rodriguez G. Effects of training on bone mass in older adults: a systematic review. Sports Med. 2012;42(4):301-325.
Templeton K. Secondary osteoporosis. J Am Acad Orthop Surg. 2005;13(7):475-486.
Publicaciones
relacionadas